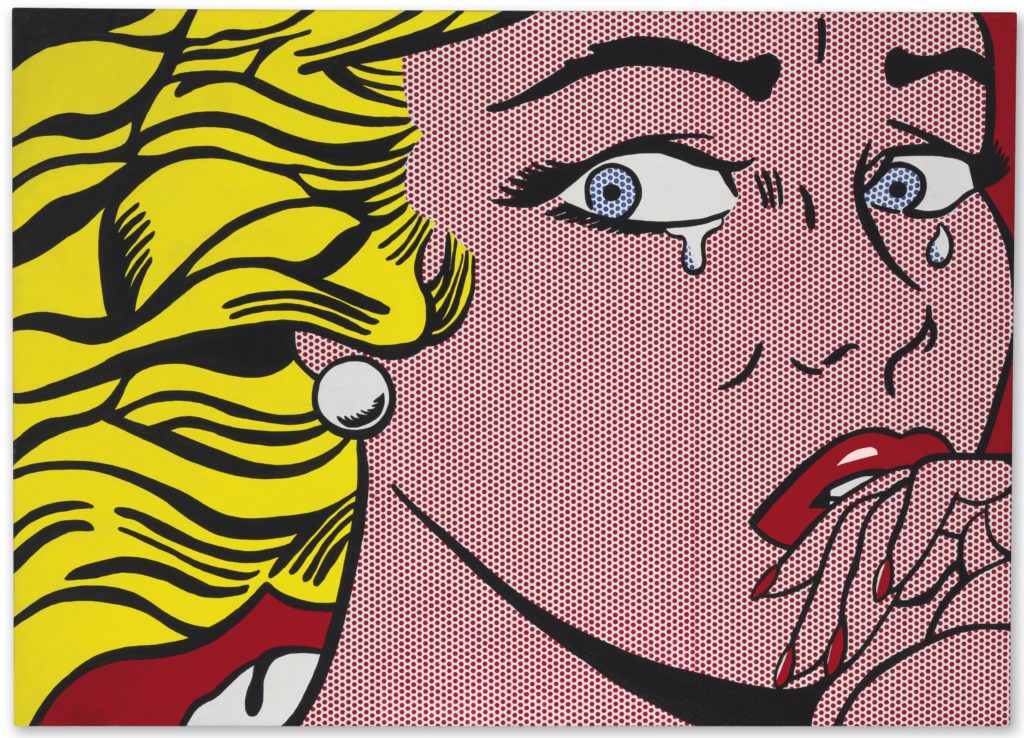 Dear Everyone, It's Okay to Cry
It can be a catalyst to experience emotions we don't usually let ourselves experience. It can be a form of catharsis. Through it, we can share understanding. But for it to do that, we have to let it.
Today, on the 24th of June, two momentous things are happening. Firstly, it's my eighteenth birthday. Secondly, and more importantly, it is Crying Day (at least according to one dubious internet source). That first thing is not of immediate concern, but the second strikes me as important, and I have some thoughts. Don't worry this will become about movies soon, just keep reading.
For the majority of my life I prided myself on my stoic nature. Chin up high, I would parade around boasting that I could count on one hand the amount of times I had broken down into tears over the last two, three years. And I still can. The difference now is I don't know that I should be so proud.
For years, the mindset was that I should act as some sort of rock to the people around me. I didn't want to drag others down or sour people's days with my own emotional weight. That stuff was my problem, and mine alone. The consequence of this way of thinking is that I have become shut up, and have difficulty showcasing emotions to other people. For obvious reasons, this is a problem. And I will try to begin to solve it by going through a handful of the (unfortunately) exceedingly few films that have made me shed tears, in an effort to see what role art can play in solving this kind of issue.
Warrior (2011)
Let us start off with a movie that thematically explores some of the issues I think have caused my problem. Warrior is, at its core, about two brothers struggling to connect because of the emotional walls they have set up in order to not face painful things. At the start of the film, both characters see these invisible walls as something obvious, positive even. It is what is expected of them. They are entirely swept up in the role society has given them. It is their duty to be strong, stoic. It is their assigned responsibility to shrug off any attempts at real emotion.
At the end of the film, by way of a UFC ring, the walls these brothers have erected against each other, against the world, against themselves, come crumbling down. After facing one another in a physical fight, which of course parallells the fight they are having internally, the emotional baggage these two men have built up over the years is let out. I watched the movie with two of my brothers, and in my head it had a similar effect. The only difference was I didn't vocalise that whatsoever, and did my utmost to hold back the tears.
I think you see what I'm getting at here.
Dead Poets Society (1989)
As I said, there are very few films, in all my years of watching them, that have made me cry. In fact, racking my brain, I am having a hard time getting to double digits. And as I said, the same goes for the rest of my life. But I'm thinkin' maybe, just maybe, if I examine why these particular movies got to me, then maybe, just maybe, I can get at the problem in real life too. Hopefully we'll both learn something along the way. Probably not, though.
Regardless, Dead Poets Society stars Robin Williams as Ethan Hawke's English teacher at a Boys-only boarding school. For this one, I'm going to be purposefully vague because I don't want to spoil the film. Getting right down to it, I think this film's reason for making me cry is similar to Warrior's. And again, I think it is emblematic of a bigger problem.
This film, like Warrior, wants to say that there is nothing wrong with letting emotions come out, which becomes more powerful because of the environment the film takes place in: Nearly all heavily male environments I have experienced have accentuated the norms and archetypes given to men. There is no place for emotion in such an environment. That is not to say that environments with higher female populations are "more emotional" or anything like that. That is not remotely the point. The point is the lack of emotion in those male circles. Dead Poets Society, whether intentionally or not, says something very important about circles like this, and it got to me.
Tokyo Story (1953) & Late Spring (1949)
That's enough about me. Let's turn our heads to the universal. And I figured the best way to do that is through one of the most universally beloved directors of all time: Yasujirô Ozu. These, Tokyo Story and Late Spring, are the two installments in his filmography that have made me tear up. The same goes, from what I've gathered, for almost every person who has watched these films.
The films of Yasujirô Ozu speak to us all, I dare say. They touch us in a deeper way than most others, simply because we are human. The sheer power of the humanity on display in his work is enough to make most of us shed a few tears. Most of this article has, in one way or another, done its best to get at some of the issues that stem from a form of toxic masculinity. Now, however, I just want to talk about why something like a Crying Day is important.
In his retrospective review of Tokyo Story, famed film critic Roger Ebert wrote: "[The film] doesn't want to force our emotions, but to share its understanding. It does this so well that I am near tears in the last 30 minutes. It says, yes, a movie can help us make small steps against our imperfections." And that completely sums up the role of art in an issue like this. It can be a catalyst to experience emotions we don't usually let ourselves experience. It can be a form of catharsis. It can help us come to terms with our own problems and, as Ebert put it, make small steps against our imperfections. Through it, we can share understanding. 
But for it to do that, we have to let it. We have to consciously make the decision to surrender ourselves to a film like Tokyo Story, or at least I do. Because things like that don't come naturally to me, and I think the same goes for a lot of other people. Our every impulse tells us this is not what we are supposed to do. It is not what we have been taught to do. But it is what we should do.
Happy Crying Day, everyone.